Cervical Screening Upskilling
Who would benefit from this course
Doctors, nurses and midwives who wish to advance their foundational knowledge and skills in cervical screening. Please note this course is fast-paced and is not recommended for clinicians with no prior experience in genital examination and speculum insertion.
Course description
This course is designed to further develop knowledge and skills in the area of cervical screening; it comprises an online component, a face to face workshop and two cervical consultations with practice patients.
In the workshop participants will be asked to discuss their online learning with other participants, update their knowledge of cervical screening tools and techniques using pelvic models and build on existing communication skills in relation to the cervical screening consultation.  Participants will undergo two facilitated practice patient sessions and will be provided with feedback on their competency as a provider of cervical screening services.
This course is funded by the Cancer Institute NSW; there are no course fees for health care professionals working in NSW.
Entry requirements / eligibility
Applicants must be Health Care Professionals, have current AHPRA registration and be working in NSW. Please note this course is not recommended for clinicians with no prior experience in genital examination and speculum insertion.
Learning outcomes
Recognise how to take a quality cervical sample from the transformation zone
Demonstrate cervical specimen collection skills
Classify the uses of the Pap test, the HPV test and Liquid Based Cytology (LBC)
Apply techniques known to make the experience of cervical screening more comfortable for women
Identify and apply the key components involved in cervical screening history taking and management
Identify technology options for HPV prevention and screening in Australia
Develop knowledge and skills in reducing barriers to cervical screening participation
Apply the Renewed National Cervical Screening Program, including clinical guidelines and pathways to the clinical setting and compare with previous cervical cancer screening and management
Course structure
Pre-course activities

Pre-reading and related activities are made available on-line one week prior to attendance at the workshop. It is estimated these activities will take approximately no more than 1.5 hours.  This package consists of online activities, case studies, and videos. It is to be completed prior to a participant attending a face to face workshop. 

It is an expectation that all participants complete the online content before they attend their face to face workshop. Completion of the online content will enhance pre-workshop knowledge and skills and will ensure a satisfactory face to face and practicum experience

Evening workshop
Face-to-face workshop
Recognition/Accreditation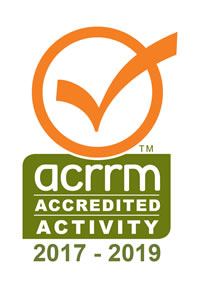 RACGP: This Activity is accredited for 9 Category 2 points, as part of the RACGP Quality Improvement & Continuing Professional Development Program in the 2017-2019 Triennium.
Activity number: 119450
ACRRM: Pending
Completion of this course will contribute to CPD hours for nurse registration.
Further information
Contact: Course Administration Unit, Education Services
Phone: (02) 8752 4300 press 1 for Education Services
Email: education@fpnsw.org.au
Download the terms and conditions for training courses.