Gender Program
Summary
Countries
Papua New Guinea and Timor Leste
Goal
All women to be able to make informed decisions that enable them to have control over their reproductive and sexual health throughout their lives, and by doing so influence the health and well-being of their family and community.
Context
Gender equality is a human right, necessary for advancing development and reducing poverty. Empowered women contribute to the health of their families and communities and improve prospects for future generations.
The proportion of Pacific women who have reported experience of physical or sexual violence by an intimate partner in the past 12 months ranges from 9 percent in the Cook Islands to 46 percent in Timor-Leste (UNFPA, 2016). In most countries of the region, women are much more likely to have experienced intimate partner violence than to have experienced physical or sexual violence by someone other than a partner.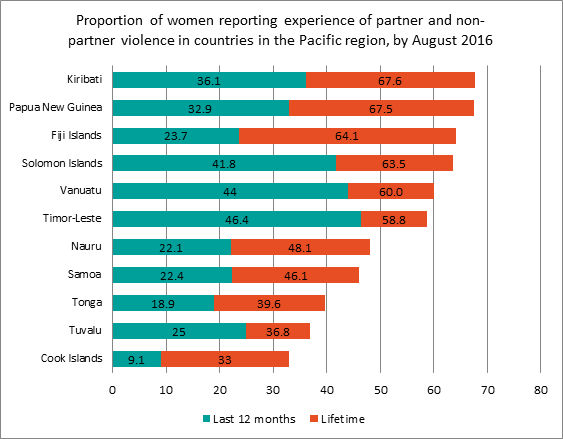 Data source: UNFPA Asia & the Pacific
Family Planning NSW's work supports the United Nations Sustainable Development Goals - to achieve gender equality and empower women and girls through eliminating all forms of discrimination and violence and through ensuring universal access to sexual and reproductive health by 2030.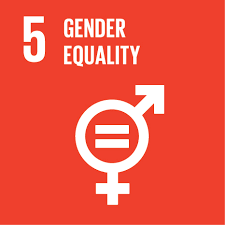 Gender equality cannot be achieved without the involvement of men and boys. In many countries in the Pacific, women and girls have low social status and men are the primary decision makers. In our development projects Family Planning NSW targets men as partners in addressing gender inequality, understanding that men must be actively involved as part of the solution.
For more information about Family Planning NSW's commitment to contributing to gender equality you can read our strategy document "Working together to contributing to gender equality and empower women and girls" or contact us at international@fpnsw.org.au
Aims
Support comprehensive community reproductive and sexual health education that incorporates a gender equality approach and addresses gender based violence.
Integrate responses to gender based violence in reproductive and sexual health services.
Engage men and boys in gender equality and gender based violence protection.
Contribute evidence that informs good practice in the area of gender equality.
Progress
Our programs in Timor Leste and Papua New Guinea are engaging with men and women to empower women through education and to enable men to become agents of change for improving gender relations and reproductive and sexual health in their family and community.
Designed and published training manuals in English, Tok Pisin and Tetum.
32,328 participants trained
Projects