Sexuality and Disability Service - Hunter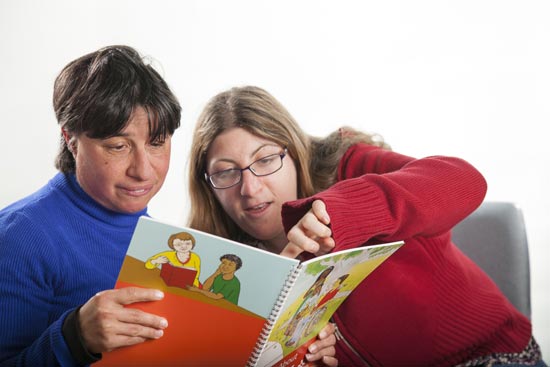 Our Sexuality and Disability Service offers individual and group-based programs that are tailored to the sexuality support needs of people with disability and those who support them.
Family Planning NSW provides specialist sexuality and relationship support for people with:
Intellectual disability
Autism Spectrum Disorder
Acquired brain injury
Participants of the service are supported to develop skills across the lifespan in the area of sexuality and relationships. We use specialised assessments and a person-centred approach to support participants to engage more in their community and live as autonomously as possible. 
Our staff are qualified allied health professionals with experience in working with people with disability around sexuality issues.
Topics covered include:
Puberty
Managing menstruation
Self-esteem
Healthy relationships
Sexual identity
Safe sex practices
Contraception options
Pregnancy options
Protective behaviours
Sexual behaviours of concern
Managing menopause
Personal hygiene
Public and private behaviours
Cyber-safety
Parenting
Social skills
How much does it cost?
Family Planning NSW is a registered provider of the National Disability Insurance Scheme (NDIS). All sessions are included in a person's NDIS plan with no out-of-pocket expenses.
If you do not have an NDIS plan, please contact Family Planning NSW to discuss other funding options. 
For bookings and information contact Family Planning NSW