Who we are
At Family Planning NSW we work to ensure everybody has access to quality reproductive and sexual health.
We respect the rights of our clients to make choices about their reproductive and sexual health and we treat each and every person with respect, dignity and understanding.
We are experts on contraception, pregnancy options, sexually transmissible Infections (STIs), sexuality and sexual function, menstruation, menopause, common gynaecological and vaginal problems, cervical screening, breast awareness and men's sexual health.
Our Sydney Centre for Reproductive and Sexual Health Research undertakes nationally and internationally recognised research which underpins our clinical practice. We  publish clinical practice handbooks on reproductive and sexual health for medical professionals and are recognised leaders in this field.
What we do+
We provide clinical services, health promotion and education and training at clinics in Ashfield, Fairfield, Penrith, Newcastle and Dubbo and use partnerships to deliver services in other key locations.
We also provide health information and education and training for doctors, nurses, teachers and other health, education and welfare professionals.
We see more than 28,000 clients annually at our clinics and our education services train more than 1,200 professionals each year.
Our NSW Talkline service, 1300 658 886, provides a confidential, non-judgemental telephone and email information and referral service for all who need advice across NSW.
We also work to provide reproductive and sexual health services in the Pacific through funding from Australian aid and donations. Find out about our international development work here.
Who we help+
Our clinics welcome everyone and provide high quality reproductive and sexual health services.
Our education and training services provide expert education for doctors, nurses, teachers and other health, education and welfare services.
We reach out, in particular, to priority communities including people from culturally and lingustically diverse and Aboriginal and Torres Strait Islander backgrounds, people with disability, young people, and people from rural and remote communities.
Vision and Values+
Vision    For all people to have high quality reproductive and sexual health.
Purpose  To provide specialised services and programs and advocate to promote the reproductive and sexual health and rights of all.
Our Values
Human rights focus - promoting the rights of all people to reproductive and sexual health
Integrity - maintaining a strong ethical base, being accountable and transparent
Inclusiveness - valueing and respecting diversity without judgement
Equity of access - ensuring access to our services for all including priority populations
Client centred - placing the needs of the whole person at the centre of our work
Commitment to excellence - ensuring high standards in all our work
Principles
Focusing on the whole person throughout their lifespan informed by the social determinants of health
Working in collaboration and partnership to strengthen our services and programs
Being advocates for the community
Developing and using best practice and evidence based approaches
Promoting freedom of choice which reflects individual differences and preferences
Building the capacity of our organisation, other professionals and the community
Promoting professionalism and continuous improvements in our ways of working
Fostering innovation and creativity in our work
Strategic Directions 2014 - 2018+
Our Strategic Focus  Areas 2014 - 2018
1. Integrated Clinical Services - expert reproductive and sexual health services to the community through clinical care, health promotion and innovative information service provision.
2. Education and Training - best practice education, training and workforce development to service providers and our priority communities.
3. Research, Monitoring and Evaluation - increasing the body of evidence for reproductive and sexual health, translating research into practice and evaluating project outcomes.
4. International Development - Assisting poor and disadvantaged communities to access reproductive and sexual health services, while building the capacity of governments and civil society to improve reproductive and sexual health.
Our Board+
Sue Carrick - MHSc, President
Sue Carrick's career has taken her from the healthcare sector through academia and into the not-for-profit sector. Her roles have included clinical care with Family Planning NSW, an educationalist in policy and research in public health and nursing at the University of Sydney, and research strategist and evaluator with the National Breast Cancer Foundation.
As a consultant, Sue provides specialist advice in relation to translating research and strategic policy into practice. She has a particular interest in global and national health and the prevention of chronic disease. She has led a number of successful national implementation strategies including for the National Breast Cancer Centre and the National Breast Cancer Foundation.
In her role with the National Breast Cancer Centre, Sue initiated Register4, a successful national online resource designed to accelerate the outcomes of research by providing more effective and cost efficient delivery of research programs.
Sue is Managing Director of Prevention Partnership Australia and a director of Culture at Work. She has a Master of Health Science, with distinction, from the University of Sydney.
---

Kerrie Chambers
Kerrie Chambers is a partner with HWL Ebsworth and is currently group leader of the Health group. She has been a lawyer since 1986. For the last 17 years Kerrie has practised exclusively in medical negligence and health law. She regularly writes articles and presents to doctor groups and medical insurers.
Kerrie is a former member of the Family Planning NSW Ethics Committee 2003-2012 and is a former member of the RANZCO Ethics Committee. She is a member of the Medico-Legal Society of NSW.
Kerrie has a keen interest in pro bono work. She is the partner delegate for the HWL Ebsworth Homeless Persons Legal Project providing legal advice and support to the clients of The Station drop in centre. She is on the volunteer legal roster for Kirribilli Neighbourhood Centre and has previously provided legal assistance at the Welfare Rights Centre and Macquarie Legal Centre.
Kerrie is a member of the Performance & Remuneration Committee. She was elected to the Board in 2012.
---
Dr Kim Johnstone
Dr Kim Johnstone is a demographer with almost 20 years experience. She has a diverse career across research, analytical and social policy/strategy roles in government, non-government and academic sectors. A common theme in Kim's career has been the use of sound evidence to inform policy.
Currently, Kim is Senior Demographer with the NSW Department of Planning Infrastructure, with responsibility for the NSW population, household and dwelling projections and community engagement across the state.
Kim moved to New South Wales from the Northern Territory where she worked for the Northern Territory Government and carried out her recent doctoral research, which focused on Indigenous fertility in the Northern Territory.
Kim has an extensive publication list on many aspects of population. She has presented at a variety of regional and national forums on population issues and is invited to lecture to university students in New South Wales and the Northern Territory (thanks to skype!).
Kim's interest in family planning began as an undergraduate student of demography studying fertility change among different populations. She is a past-President of Family Planning Welfare NT and of Sexual Health and Family Planning Australia and has represented Australia on the International Planned Parenthood Federation East, South East Asia and Oceania Regional Council.
Kim is the Chair of the Family Planning NSW International Programme Advisory Committee and a member of the board of Sexual Health and Family Planning Australia.
---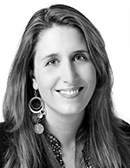 Carolyn Miller - BA (Comm)
Carolyn Miller has 15 years experience in the advertising and communications industry, working on both healthcare and consumer products. Previous clients include Sydney IVF, Lantus (diabetes), Remicade (Crohn's Disease), Reminyl (Alzheimer's), Consta & Risperdal (Schizophrenia) amongst many others.
She has worked in the capacity of Strategic Planning Director at a number of high profile advertising agencies, including Moon Communications, DDB and Euro RSCG. Her experience in the field has made her a recognised authority within the creative industries, and regularly appears on ABC television's 'Gruen Planet'.
Carolyn has previously been a member of the Healthcare Communications Council, the industry body for Healthcare Advertising.
---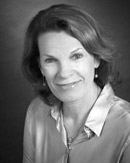 Sue Shilbury - MBA, BAppSc (phys), GAICD
Sue Shilbury is a health care consultant with over 22 years experience in public health sector management, ten of which have been in senior leadership positions.
As a clinician she worked extensively in children's health services and then at executive level in women's health services, providing her with a deep appreciation of some of the broader and more complex issues pertaining to family health services.
Prior to being a consultant in May 2014, Sue was the General Manager of North Shore Ryde Health Service for six years, responsible for clinical and corporate governance of Royal North Shore and Ryde Hospitals and Community Health Services (budget of $500 million / 3,500FTE).
In this position she led a large and complex metropolitan health service that had many challenges from a governance and service perspective. During her tenure much positive change was delivered along with a capital works program of in excess of $1 billion.
In 2006-2008 she was the General Manager Central Hospitals, responsible for clinical and corporate governance and a member of the Area Health Service Executive (budget of $370 million / 3,250FTE).
She has a Bachelor of Applied Science (Physiotherapy), Masters of Business Administration and has completed the Australian Institute of Company Directors course.
---
Melissa Williams, BBus, Grad Cert of Research
Melissa Williams is a descendant of the Bundjalung people located in Northern NSW. Since November 2007, Melissa has been the Director of the Office of Aboriginal and Torres Strait Islander Employment and Engagement at the University of Western Sydney (UWS). For this work, in 2009, her office was a Finalist for the Pru Goward Award for Diversity Management awarded by the Australian Human Resources Institute, 2010 Finalist for the Ministers Award for Outstanding EEO initiative for the Advancement of Women and won the Australian Human Resources Institute (AHRI) Fons Trompenaars Award for best people management initiatives and strategies in the management of a diverse or multicultural workplace.
She believes that the best way to predict the future is to invent it. Her ambition is to create a methodology which can engage, recognise and value the unique history, place and contributions of First peoples as a core part of Australia's nation-making in the 21st century.
Melissa envisages a future where the University of Western Sydney (UWS) creates a mutual engagement model between Australia's First Peoples and their fellow citizens which promotes prosperity, rapprochement between cultures and successful engagement.
Melissa moved to UWS in order to make a difference and give back to the community. As a result of her corporate experience, Melissa brings big picture thinking to her role at UWS. Melissa holds a Bachelor of Business from UTS, Project Management qualifications from the Australian Institute of Project Management, an Innovation Patent (Medical Mechanical) from IP Australia, a Graduate Certificate in Research from UWS and is currently enrolled in the Doctor of Philosophy (PHD).
In 1992 Melissa commenced employment with Optus where she undertook research and development which underpinned Optus' entry to the Australian telecommunications market. She was headhunted by Telstra in 1995. During 2005 to 2006, she was on the judging panel for the Australian Information Industry Association's iAwards, Australia's premier technology innovation awards program. By 2006, she had also worked her way up to become Telstra's Industry Director (Media, Entertainment and Hospitality). From 2004 through to 2007 Melissa also managed the Australian Women's Oztag team.
Melissa has conceived a suite of initiatives and implemented these at UWS since 2008. These include the first Aboriginal and Torres Strait Islander Employment and Engagement Advisory Board in the tertiary education sector, clear targets for employment which are contiguous with national priorities and a Senior Executive portfolio responsibility; Melissa has put UWS firmly at the centre of First Peoples' life chances, creating opportunities with a collectively bright future. In 2012, Melissa was the recipient of the Chief Executive Women scholarship award and her Office received an exemplar in the Federal Governments Review of Higher Education Access and Outcomes for Aboriginal and Torres Strait Islander People for University Culture and Governance.
---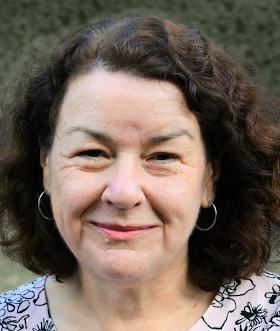 Nadine Wilmot
Nadine is a senior superannuation and life insurance executive with over 25 years' experience in financial services in Australia and the United States.
Nadine's experience is wide ranging in wealth management, having held senior roles in strategic, operational, public policy, regulatory reform and governance areas. She has been involved in strategic and operational risk management as part of various roles. Her most recent executive role was managing the office of the trustee for AMP's superannuation funds (where the trustee is responsible for over $100 billion in assets for superannuation members). Nadine is currently working on a contract/consulting basis within the financial services industry.
Nadine is a qualified actuary and holds an MBA, and is a Graduate Member of the Australian Institute of Company Directors. She joined the Board in June 2016.
---

Rosalind Winfield
Rosalind is a lawyer in private practice since 1982, Rosalind Winfield has a special interest in legal issues affecting women and women's health.
Rosalind has been involved in the following organisations: Women Barristers Forum committee 2011 to date; Women's Advisory Council to Premier of NSW member 1986-1989; Women Lawyers' Association of NSW President 1988-1989 and committee member 1983-1991; Women's Legal Resources Centre director 1983-1987; Women's Electoral Lobby (Brisbane) Convenor 1977-1978, Member 1972-1981; and SCEGGS Darlinghurst Parents and Friends President 1996-1997.
Rosalind is a member of the Executive of the Board of Directors of Family Planning NSW and Finance & Audit Committee and has previously represented the Board on the Ethics Committee. She was elected to the Board in 1986.
---
Become a member+
Family Planning NSW is an independent non-profit organisation responsible to a voluntary Board of Directors. We are the major non-government provider of reproductive and sexual health services at a primary level in NSW.
Community support for our work is a vital part of our success. You can contribute to our work by becoming a member. Membership ($55) entitiles you to attend and vote at the AGM and allows you to be nominated for the Board of Directores.
Download our membership form here.