Who we are
We work to ensure everybody has access to quality reproductive and sexual health.
We respect the rights of our clients to make choices about their reproductive and sexual health and we treat each and every person with respect, dignity and understanding.
We are experts on contraception, pregnancy options, sexually transmissible Infections (STIs), sexuality and sexual function, menstruation, menopause, common gynaecological and vaginal problems, cervical screening, breast awareness and men's sexual health.
Family Planning Australia Research Centre undertakes nationally and internationally recognised research which underpins our clinical practice. We publish clinical practice handbooks on reproductive and sexual health for medical professionals and are recognised leaders in this field.
What we do+
We provide clinical services, health promotion and education and training at clinics in Newington, Fairfield, Penrith, Newcastle and Dubbo and use partnerships to deliver services in other key locations.
We also provide health information and education and training for doctors, nurses, midwives, teachers and other health, education and welfare professionals.
We see more than 28,000 clients annually at our clinics and our education services conduct courses with over 100 professionals each year.
Our Talkline service, 1300 658 886, provides a confidential, non-judgemental telephone and email information and referral service for all who need advice across NSW.
We also work to provide reproductive and sexual health services in the Pacific through funding from Australian aid and donations. Find out more about our international development work here.
Who we help+
Our clinics welcome everyone and provide high quality reproductive and sexual health services.
Our education and training services provide expert education for doctors, nurses, teachers and other health, education and welfare services.
We reach out in particular to priority communities including people from culturally and linguistically diverse and Aboriginal and Torres Strait Islander backgrounds, people with disability, young people, and people from rural and remote communities.
Vision and Values+
Vision    For all people to have high quality reproductive and sexual health.
Purpose  To provide specialised services and programs and advocate to promote the reproductive and sexual health and rights of all.
Our Values
Human rights focus - promoting the rights of all people to reproductive and sexual health
Integrity - maintaining a strong ethical base, being accountable and transparent
Inclusiveness - valuing and respecting diversity without judgement
Equity of access - ensuring access to our services for all including priority populations
Client centred - placing the needs of the whole person at the centre of our work
Commitment to excellence - ensuring high standards in all our work
A just culture - a balanced accountability for both individuals and the organisation
Pro-choice - supporting a woman's right to make decisions regarding all pregnancy options
Principles
Focusing on the whole person throughout their lifespan informed by the social determinants of health
Working in collaboration and partnership to strengthen our services and programs
Being advocates for the community
Developing and using best practice and evidence-based approaches
Promoting freedom of choice which reflects individual differences and preferences
Building the capacity of our organisation, other professionals and the community
Promoting professionalism and continuous improvements in our ways of working
Fostering innovation and creativity in our work
Strategic Directions 2018 - 2022+
Integrated Health Services - provide high quality reproductive and sexual health services that encompasses prevention, screening, assessment and management.
Education Services - lead reproductive and sexual health education by delivering targeted, accredited courses to clinicians, schools and community sector professionals.
The Research Centre - provide leadership in reproductive and sexual health research and evaluation.
International Development - build the capacity of international partners in the Pacific region to provide universal access to reproductive and sexual health services.
Governing Instruments+
The Family Planning Australia Memorandum & Articles of Association specifies the rules governing the organisation's governing body, the Board of Directors.
Our Board+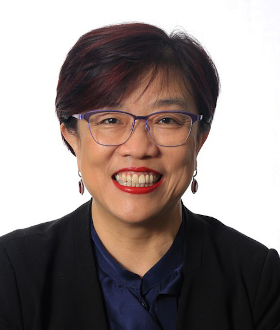 Bernadette Or
Non-Executive Director - President

FCPA, M.Comm, B.Ec, Grad Dip Social Impact Studies, Grad Dip Document and Knowledge Management
As a seasoned CFO, the industries that Bernadette has been involved in include franchising (Kentucky Fried Chicken), holiday industry (P&O Cruises), professional association (Australian Human Resources Institute), children's charity (Starlight Children Foundation), secondary education change agent (Enterprise and Career Education Foundation), sports club (Northern Suburbs Rugby Football Club), employment services provider (CoAct), tertiary education institute (The College, Western Sydney University).
Currently Ms Or is the General Manager, Finance and Corporate Services at the Energy and Water (NSW) Ombudsman Office.
A mother of two adult children, Ms Or has a keen interest in community groups and social enterprises and their potential to create social values both domestically and globally.
Until 2014, Ms Or was the Chair of the Crohns and Colitis Australia Board. On top of being a Board member of Family Planning Australia, Ms Or is also a board member at Streetwize Communication, a Fellow with the Universal Business School of Sydney and a Foundation Member of SIMNA. She was elected to the Board in 2017.
Special Responsibilities:
Chair of the Board Executive Committee
Chair of the Performance & Remuneration Committee
---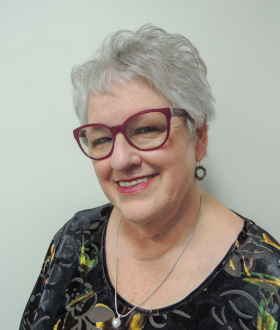 Carla Cranny
Non-Executive Director - Vice President

BA
Carla Cranny has over 25 years experience in the health sector and held senior policy and leadership positions in NSW Health, Area Health Services and non-government sector prior to establishing her consultancy practice-Carla Cranny & Associates in 1997.
Carla has extensive national and state level policy development and program evaluation experience in primary and acute care, mental health, chronic disease management, women's health, maternity services, breast and cervical cancer screening program design & implementation, organ and tissue donation, aged care, rural health, workforce planning, ehealth, indigenous health, palliative care, child health, sexual assault and child protection.
Carla Cranny & Associates is a health planning and management consulting firm that specialises in:
strategic planning for government, community and private sector services;
policy and program development and review;
stakeholder engagement and facilitation;
technical service planning; and
working with organisations to design & implement new models of care and facilitate partnerships.
Carla Cranny & Associates provides technical health service planning for health services, NGOs and government agencies and has delivered projects in NSW, ACT, Queensland, Victoria and Tasmania. Examples include preparation of needs assessments, clinical service plans and facility plans for capital projects for hospitals and Health Service Networks / Local Health Districts, and Medicare Locals / Primary Health Networks as well as preparation of funding submissions and competitive tender proposals for specialist paediatric services, mental health services and NGOs. Carla Cranny & Associates also undertook the technical study to develop the planning parameters and boundaries options for Medicare Locals commissioned the Australian General Practice Network on behalf of the Department of Health & Ageing.
Carla is a skilled facilitator who works closely with stakeholders to analyse 'wicked problems' and identify strategies and practical solutions to take forward. She has been commissioned by government to undertake national consultations and lead policy think tanks, roundtables and clinical forums on a wide range of issues involving clinicians, consumers, peak bodies, academics and researchers and representatives of health services and government agencies.
At the strategic level Carla has worked closely with front line clinicians and health care organisations including Primary Health Networks, Hospital Network Boards, Community Health Services and NGOs to identify opportunities to improve service delivery and performance through strategic planning, service redesign and health pathways development and analysis of opportunities to establish cross sector partnerships and alliances.
Carla has a strong interest in primary health care and integrated care models and systems. She has undertaken literature reviews and analysis of local and international models and programs for peak bodies, NGOs and government agencies. She has also developed technical tools to support implementation of Government programs, such as Guide to Comprehensive Needs Assessment for Medicare Locals and the Guide to Commissioning with PricewaterhouseCoopers.
Carla has undertaken Gateway Reviews for NSW Treasury and is on a range of specialist consultant panels for the Department of Health and the Australian Commission on Safety and Quality.
Clients include the Commonwealth Department of Health, NSW Ministry of Health, Queensland Health, NSW Department of Community Services, ACT Health, Local Health Districts and Local Hospital Networks in NSW, Victoria and Queensland, public and private hospitals, Medicare Locals / Primary Health Networks and GP peak bodies, Aboriginal Health Services, local government, community and inter-agency groups and NGOs.
Prior to commencing Carla Cranny & Associates Carla held the following positions:
Senior Health Policy Advisor, NSW Council on the Cost of Government Health Portfolio Review (1996)
Acting Chief Executive Officer, Northern Rivers Area Health Service (1996)
Director Health Services Development, Western Sydney Area Health Service (1988-95)
Women's Health Adviser, NSW Department of Health (1985-88)
Chief Executive Officer, Family Planning Association of NSW (1982-85)
She was elected to the Board in 2018.
Special Responsibilities:
Chair of the Planning & Development Committee
---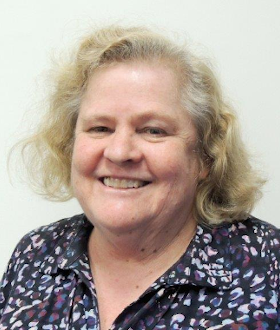 Kim Field
Non-Executive Director

MSW
Kim has worked in health for over 40 years has a Master of Social Work (USyd). She commenced her career as a social worker in Mental Health, Cumberland Hospital, where she worked in Pyscho-Geriatrics and Acute Care. Her speciality in acute care was working with young women who had been abused. Kim has also held the roles of Equal Employment Officer and Ethnic Services Coordinator for the hospital at a time when these programs were seen as controversial.
Kim worked briefly as a social work student unit instructor in Child and Family Health Services at Merrylands Community Health Centre where she became the manager for 5 years. During that time her speciality was working with women who had been or were being abused. She became a domestic violence trainer of staff on the impact of domestic violence on women. This again was a controversial program when it was rolled out as many still saw domestic violence as a personal issue between partners.
Since 1995 Kim has been the Director of Primary & Community Health, firstly in Western Sydney and then in Northern Sydney Central Coast and now at Northern Sydney Local Health District. During this time she managed BreastScreen services, Menopause Clinics, Sexual Health Services, Sexual Assault Services and Women's Health Services, gaining a very good knowledge and understanding of the issues that may arise in family planning services. She was elected to the Board in 2018.
---
Gary Trenaman
Non-Executive Director - Treasurer

BComm, MBA, CPA, GAICD, JP
Gary is an accountant with a specialisation in not-forprofit organisations. His approach is to seek insights from data that can lead to organisational competitive advantage. He has a preference for forward looking reporting and educated predictions to complement traditional historical accounting.
Gary is the Finance Manager for Can Too Foundation, a health promotion charity that transforms lives through improving fitness and funding innovative cancer research. He also provides pro bono support for Run Against Violence, a charity that raises awareness of family violence issues through Ultra Marathon events, aiming to remove the stigma and barriers of people asking for help. In addition, he has been a volunteer Age Manager of the Coogee Minnows Junior Surf Life Saving since 2012.
Gary has a special interest in endurance athletic events. He was elected to the Board in 2017.
Special Responsibilities:
Chair of the Audit & Risk Committee
---
---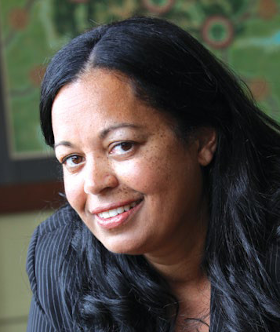 Melissa Williams
Non-Executive Director

BBus, Grad Cert of Research
Melissa is a descendant of the MALERA/Bundjalung People located in Northern NSW. Since November 2007, Melissa has been the Director of the Office of Aboriginal and Torres Strait Islander Employment and Engagement at the Western Sydney University. For this work, her Office was a 2009 Finalist for the Pru Goward Family Planning Australia Award for Diversity Management, awarded by the Australian Human Resources Institute, 2010 Finalist for the Ministers Award for Outstanding EEO initiative for the Advancement of Women, and won the Australian Human Resources Institute (AHRI) Fons Trompenaars Award for best people management initiatives and strategies in the management of a diverse or multicultural workplace.
Melissa holds a Bachelor of Business from University of Technology Sydney, project management qualifications from the Australian Institute of Project Management, an Innovation Patent (Medical Mechanical) from IP Australia, a Graduate Certificate in Research from University of Western Sydney and is currently enrolled in the Doctor of Philosophy (PHD).
She believes that the best way to predict the future is to invent it.
Her ambition is to create a methodology which can engage, recognise and value the unique history, place and contributions of first peoples as a core part of Australia's nation-making in the 21st century.
Her most recent books include Generations of Knowledge: Commemorating the Lives and Contributions of Aboriginal and Torres Strait Islander Elders, Leaders and Pathmakers at the University of Western Sydney: University of Western Sydney Press, 2014, co-created with Aboriginal and Torres Strait Islander Elders on Campus and Too Dark to See: Commemorating the Lives and Contributions of Aboriginal and Torres Strait Islander Veterans and Military Personnel Serving in the Australian Defence Forces. University of Western Sydney: University of Western Sydney Press, 2014, co-created with Aboriginal and Torres Strait Islander Elders on Campus.
In 2012, Melissa was the recipient of the Chief Executive Women scholarship award and her Office received an exemplar in the Federal Governments Review of Higher Education Access and Outcomes for Aboriginal and Torres Strait Islander People for University Culture and Governance. She was elected to the Board in November 2014.
---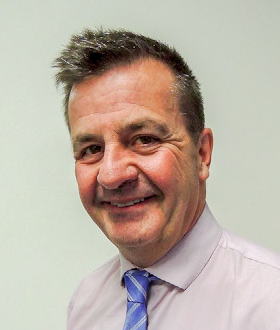 Neil Jackson
Non-Executive Director - Honorary Legal Advisor

LLB BEc LLM
Neil practises as a barrister, largely in family law and de facto relationships law.
He is a member of the Conciliators and Arbitrators Association, The Australian Association of Family Lawyers and Conciliators, the Family Law Section of the Law Council of Australia and the Australian Plaintiff Lawyers Association.
In 2002 Neil was appointed as an Arbitrator of the New South Wales Compensation Commission.
In 2004 he was appointed a Mediator of the New South Wales Supreme Court and an Arbitrator of the New South Wales District Court.
Neil was a board member of Family Planning Australia from 1999 to 2011.
From 2012 he has been a member of the Board of Menai Community Inc, an organisation that subsequently merged in 2014 to be known as "3 Bridges". He was elected to the Board in 2017.
---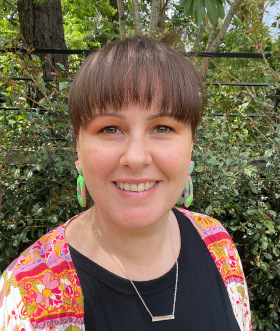 Samantha Campbell
Non-Executive Director

 
Samantha is a women's rights activist with over a decade of experience in the domestic and family violence sector and reproductive health rights activism. Samantha has worked as a specialist Domestic and Family Violence Case Worker in feminist services throughout the Penrith and Hawkesbury areas. Samantha's key areas of advocacy for women's reproductive rights include all options pregnancy support for pregnant people and the role of reproductive coercion in creating further barriers and harm for women experiencing domestic violence or sexual violence. Samantha has a strong connection with the Hawkesbury and Nepean communities, with a keen understanding of the access barriers facing women in isolated locations, where stigma exists in government systems and local public health services.
Samantha is a strong advocate in the domestic and family violence sector for inclusion of service for women on temporary visas and people with a disability. Samantha is the Manager of a feminist community-based crisis accommodation service for women, children and young people experiencing homelessness due to domestic and family violence. Samantha's professional career is centred on advocating for women's right to reproductive autonomy, women's safety, ending gender based violence and homelessness.
Samantha has a Bachelor of Arts in Gender Studies, a Post-Graduate Certificate in Social Health and Counselling (Macquarie University) and a Diploma in Community Sector Management.
Samantha is an active member of Women's Abortion Action Campaign since 2010, advocating for the repeal of abortion from the NSW Crimes Act and access to safe reproductive health services. Samantha is a proud feminist whose foundational practice frameworks are embedded in empowerment, trauma-informed care and a strengths-based approach. Samantha approaches her work and life with a fundamental respect for the dignity of humanity and values this as a pathway to establishing gender equality.
---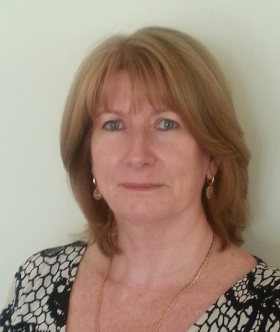 Stephanie Cross
Non-Executive Director

BSocSc (Applied), MBA, GAICD
Stephanie's 35 year career has spanned across the private and public sectors, most recently involving 16 years at a Senior Executive and Board level in the NSW public sector. Over the more than three decades, Stephanie has held the positions of Deputy Director General in the Department of Juvenile Justice and the Department of Sport and Recreation, and Executive Director in the Department of Environment Climate Change and Water (subsequently the Office of Environment and Heritage), the NSW Office of Communities and the NSW Office of Sport.
Stephanie's expertise is in the area of corporate and strategic services and she has been responsible for the following functions and activities across a number of agencies:
human resources
financial management and accounting
audit, governance and risk
stakeholder engagement and management
information and communications technology, including knowledge management
capital works, asset and failities management and procurement
corporate strategic planning and program evaluation
major industry and business specific research, business modelling, and change management
legal services
As an executive, Stephanie has delivered major organisational change initiatives and reform programs. She has experience working and managing state wide educational programs and research initiatives, has partnered with organisations to improve service delivery outcomes and has deep experience across financial management, capital works and failities management.
Stephanie was elected to the board in 2019.
Special Responsibilities:
Chair of the Governance Committee
---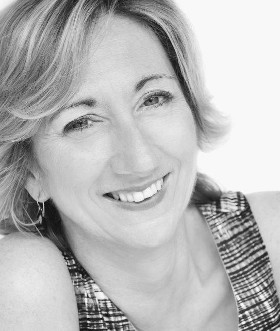 Suzanne Stanton
Non-Executive Director

 
Suzanne studied arts and law at the University of Sydney majoring in Australian Literature and Politics and then practiced law as a Partner at Gadens ( now Dentons) . At Gadens she worked in the Corporate Group and later headed up the Property and Construction Group. Suzanne advised major commercial clients on all aspects of their property development and holding portfolios working closely with their planners and architects in developing strategies for enhanced property management systems. She was the firm's Staff Partner and ran its Summer Clerk and Graduate Recruitment Programmes.
Suzanne was Chair of the Ravenswood School for Girls Foundation 2015-18 and was a member of the School Council of Ravenswood School for Girls 2013-21. She is the Past President of the Board of the Rainbow Club, a charity which works to provide swimming lessons to disabled children. She was previously a director of the YMCA and several Sydney City Mission subsidiaries.
She joined Mawland as Corporate Counsel in house in 2004 and is a Director of Mawland QStation Pty Limited, Mawland Holdings Pty Limited and Charity School, Friends of Sala Bai Australia, which co-operates the Sala Bai School in Siem Reap Cambodia with a French NGO. Mawland operated the QStation at North Head until April 2022, when it was sold to a local group. It currently operates the Blue Mountains International Hotel Management School. Suzanne is the Australian Director of the Swiss-Belhotel International Group and a Director of Les Sculptures Refusee which conducts an annual exhibition of Sculptures in Manly.
Suzanne regularly represents Mawland, QStation and Sala Bai in the media, TV and print.
Suzanne has two daughters (24 and 28) and lives at Castlecrag in Sydney. Like many other women in Australia, she has been the lucky recipient of a good education and freedom in both her personal and professional life. She was particularly horrified when the recent SCOTUS decision in the USA further eroded women's reproductive rights and her heart bled particularly for the younger generations who will find it more difficult to obtain sensible and compassionate sexual, reproductive and gender care and advice. She is Pro-Choice and passionate about making sure that young Australians retain their existing rights to safe reproductive and contraceptive education, freedom, and care.
As a lawyer she is often asked to assist members of the community in their dealings with government, authority figures, the police, and local authorities. Suzanne is skilled in negotiation and resolution of these issues and am always pleased when she can reach a solution for someone who would otherwise have battled.
Suzanne reads and writes widely on women's issues, both historically and currently. Her role as a Director at the Sala bai School in Cambodia needs compassion and understanding as many of students have previously been sex workers, and she was pivotal in implementing the health education part of the curriculum of the school for young women and transgender students.
She was elected to the Board in 2022.
Become a member+
Family Planning Australia is an independent non-profit organisation responsible to a voluntary Board of Directors. We are the major non-government provider of reproductive and sexual health services at a primary level in NSW.
Community support for our work is a vital part of our success. You can contribute to our work by becoming a member. Membership ($55) entitiles you to attend and vote at the AGM and allows you to be nominated for the Board of Directores.
Download our membership form here.
Partnerships+
Family Planning NSW maintains partnerships with over 150 local, state-wide, national and international organisations to extend our service delivery geographically and experientially, add to our knowledge and experience, build relationships and provide targeted services that we would not be able to otherwise.
These partnerships cut across all of our activities and are a vital part of our mission to enhance the reproductive and sexual health and rights of communities by supporting all people to have control over and decide freely on all matters related to their reproductive and sexual health throughout their life.
We acknowledge our primary NSW program funders, NSW government through NSW Health, Sydney LHD, South Western Sydney LHD, Nepean Blue Mountains LHD, Hunter New England LHD, Cancer Institute NSW and the Australian Department of Health and Aged Care and Department of Social Services.
We partner with local government and NGO services across our projects and services including sexual health services, youth services and HARP Units of LHDs, Primary Health Networks, Aboriginal Medical Services and juvenile justice services. Some of our major project partners include:
Clinical outreach partners

ACON
Awabakal Ltd
Blacktown Women and Girls Health Centre
Bogan Shire Medical Centre
Brewarrina Aboriginal Medical Service
NSW Refugee Health Service
Walgett Aboriginal Medical Service
Western NSW Local Health District
WILMA Women's Health Centre

Health promotion partners

ACON
AFL Indigenous Academies
Bankstown Intensive English Centre
Carers Victoria
Clontarf Aboriginal Boys Academy - Dubbo College Senior Campus
Community Activities-Lake Macquarie
Community First Step - Fairfield
Down Syndrome Queensland
Edgeworth Family Practice
Fairfield Intensive English Centre
Hawkesbury High School Aboriginal Program
Hawkesbury Youth Interagency
headspace Penrith
Jesuit Refugee Service Australia
KARI Aboriginal Resource Centre Penrith
Marist 180 (Daramu Aboriginal Program)
Orana Juvenile Justice Centre
Parks Community Network Inc – Prairiewood
Penrith Aboriginal Medical Service
Penrith Youth Interagency
Platform Youth Services
Positive Life NSW
Putland Education Training Unit - Cobham
Uniting Dubbo
Waverley Community Living Program
Western NSW PHN
yFoundations
Youth Action

University partners

Australian Catholic University
Charles Sturt University
Deakin University
Flinders University
Monash University
University of New South Wales
University of Newcastle
University of Sydney
University of Technology Sydney
University of Wollongong
Western Sydney University