Support Us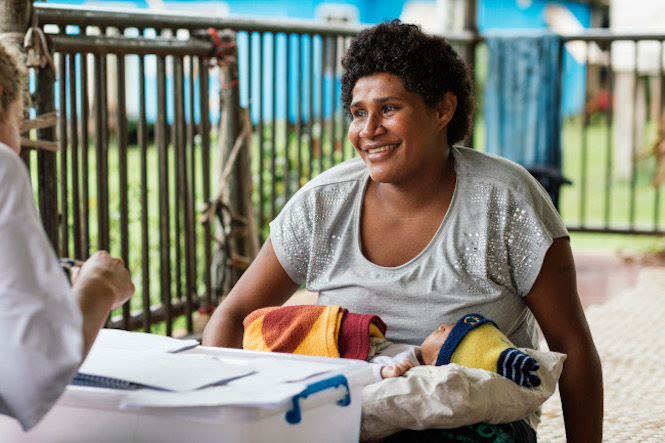 Family Planning NSW works to improve reproductive and sexual health outcomes in 11 countries in the Pacific.
We build the capacity of local partners to deliver services, education and information to clinicians, communities, educators, government officials and young people across three program streams - comprehensive sexuality education, contraception and cervical cancer.
Since 2010, we have:
provided reliable contraceptive supplies to 17,305 women in the Pacific
trained over 1,200 clinicians and community workers on contraception
screened over 15,000 women and trained over 200 clinicians in cervical cancer
trained 357 peer educators who have provided training to 35,103 community members on consent, gender based violence and joint decision making
trained 1,000 teachers, volunteers, health workers and school children in disability rights and access
You can help
Investing in family planning is one of the most cost-effective interventions in global health and development. Every dollar spent on:
contraceptive services saves $2.20 in maternal and newborn healthcare
cervical cancer prevention, an estimated $5 will be returned to the economy, owing to increases in women's participation in work and society
comprehensive sexuality education $3 is saved in medical and social costs by preventing pregnancy and STIs
We need your help to ensure that these programs can continue in the Pacific.
Family Planning NSW receives support through the Australian NGO Cooperation Program (ANCP). Every donation you make to our ANCP-funded projects will be combined with funding from the Australian government to reach more people.
We have committed to contribute $1 for every $5 we receive from the Australian government. Your donation will allow us to extend our programs.