Comprehensive Sexuality Education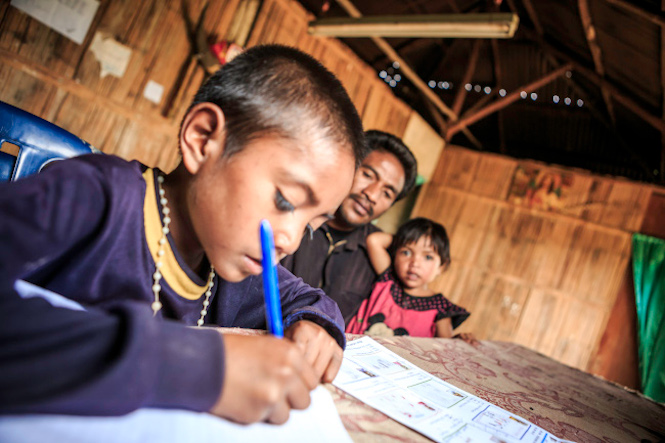 COMPREHENSIVE SEXUALITY EDUCATION (CSE)
EVERYONE HAS THE RIGHT TO BE INFORMED ABOUT THEIR REPRODUCTIVE AND SEXUAL HEALTH.
However, in the Pacific, there is limited comprehensive sexuality education.
Investing in comprehensive sexuality education:
promotes gender equality and explores roles and unequal power dynamics
promotes human rights principles and laws that guarantee dignity, equality and participation
encourages responsible behaviour and the skills to engage in respectful relationships, and take action to, promote positive health and wellbeing
demonstrates a positive attitude towards sexuality and sex. This is not only a healthy approach it creates the attitudes that will fight discrimination in relation to sexual orientation, disability and gender diversity
raises awareness of gender based violence and non-consensual sexual activity and explores rights and laws
presents a positive view of diversity in abilities, sexual orientation and gender, and discusses equality and the impact of discrimination
explores diversity in relationships, healthy relationships, communication and negotiation
Our projects seek to address the unmet need for comprehensive sexuality education by building partnerships, supporting education services, providing education and training, conducting research, and engaging in advocacy.
Our impact:
88,000 people reached
1,249 trained on gender and disability
11 Pacific countries

OUR PROJECTS
Fiji
With funding through ANCP, we are supporting the Reproductive and Family Health Association of Fiji (RFHAF) to expand their efforts to reach young people, including increasing awareness of and access to integrated health services that are youth-friendly and disability inclusive.
Timor–Leste
With funding through ANCP, we are providing technical assistance to Café Cooperativa Timor's health promotion and education programs to incorporate reproductive and sexual health and rights.
Pacific Regional
In partnership with UNFPA and governments in Fiji, Kiribati, Marshall Islands, Micronesia, Samoa, Solomon Islands and Tonga, we are developing and delivering in and out of school CSE curricula and training. We are also developing youth friendly health guidelines.
Previous Projects
We have previously worked in Fiji to develop and implement a CSE disability program, in Timor-Leste and PNG to develop a Men's Health Manual and deliver training to peer educators, conducted disability training in PNG, Fiji, Cook Islands, Solomon Islands, Vanuatu, Tonga, Kiribati, and Tuvalu and delivered a Family Planning Basic Course to participants from Vanuatu, Samoa and Papua New Guinea.
Check out our resources, including research reports, journal articles, and strategies.