Dubbo Clinic
Clinic information
Telehealth
If you are unable to attend one of our clinics in person, Family Planning Australia is also able to offer a range of reproductive and sexual health services or pregnancy counselling treatment options through telehealth. To arrange a telehealth appointment, please contact your closest clinic.
---
2B/155 Macquarie St

Dubbo NSW 2830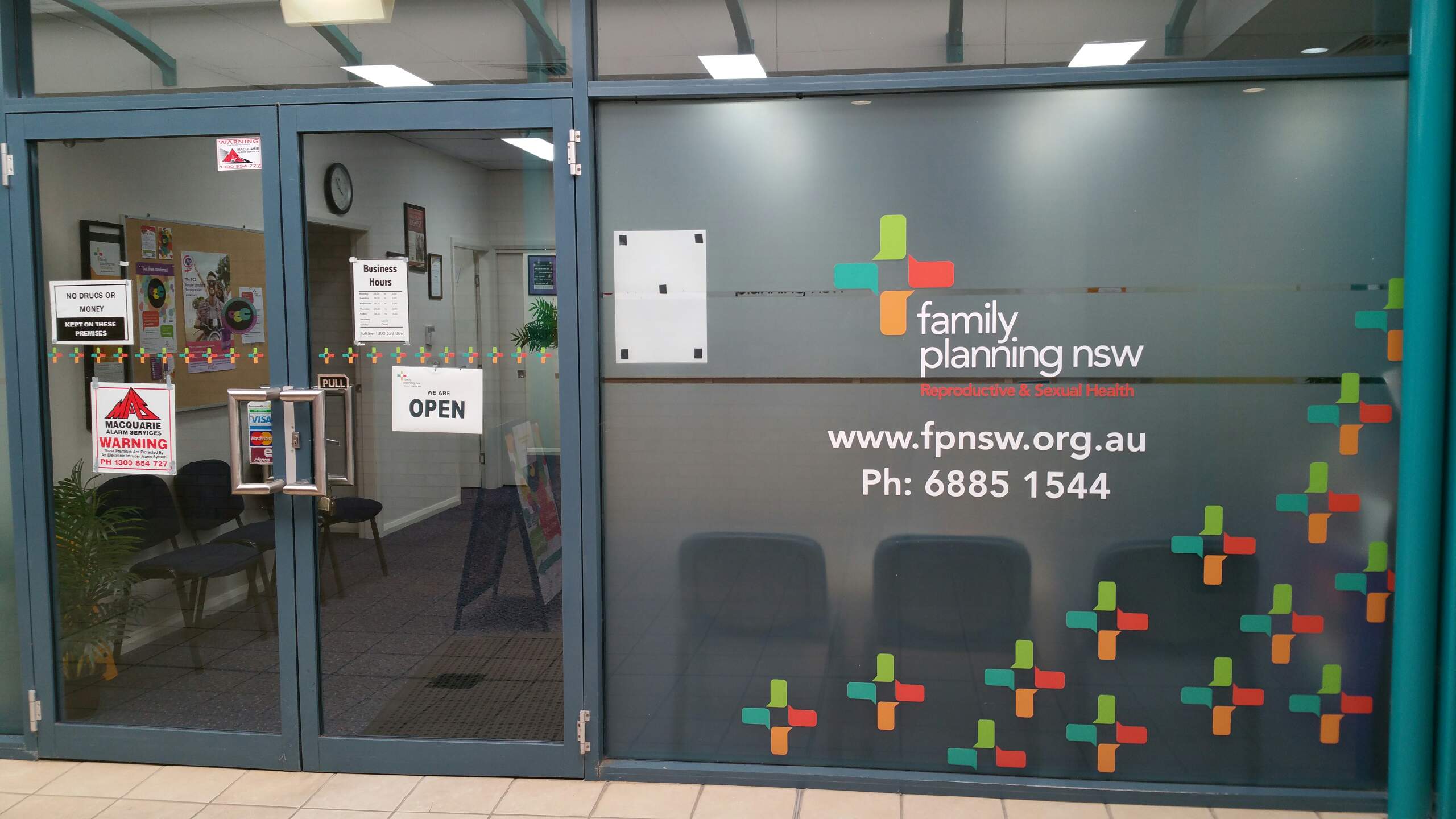 Opening hours
| | |
| --- | --- |
| Monday - Friday | 8:30am - 5:00pm |
Make an appointment
Phone 1300 372 372 or request an appointment online.
Note: In an emergency call 000 or attend your nearest hospital emergency department.
Services available
Contraception, including IUD and Implant insertions
Sexually Transmissible Infections (STIs)
Pregnancy tests
Pregnancy options
Abortion
Fertility information
Cervical Screening Tests (CSTs)
Common gynaecological problems and vaginal problems
Period problems
Puberty
Menopause
Breast awareness
Men's sexual health
Vasectomy
Psychology services
Social work
Sexuality and Disability services (via video)
Fees
We charge a low fee for our clinical services, with some exemptions. Click here to find out more.
Aboriginal Women's Clinics
Family Planning Australia Dubbo provides a safe and friendly environment for Aboriginal and Torres Strait Islander women to talk to female doctors and nurses about women's business, including Cervical Screening Tests, STI checks, contraceptive advice, pregnancy advice, menopause and menstrual problems.
Aboriginal Women are encouraged to ring to make a booking or just drop in to speak to one of the staff.
Aboriginal Women's Advisory Group
Family Planning Australia Dubbo hosts the Aboriginal Women's Advisory Group. This group is one of the four consumer participation committees of the Family Planning Australia Consumer Engagement governance structure. The purpose of this group is to involve consumers in the design and delivery of our services to ensure that our services and programs meet the needs of the communities.
Membership is open to Aboriginal women in the local communities who have a role in supporting women and promoting the importance of reproductive and sexual health for people in NSW. The Aboriginal Women's Advisory Group meetings are held twice a year and are chaired by a consumer representative. The meetings generally last one hour from 12.30pm to 1.30 pm. Lunch is provided.
If you would like to join these meetings please contact us on (02) 6885 1544.
Getting here
Languages other than English
If you require an interpreter to be present during your consultation, please advise the receptionist.