Fundraising
We empower people take charge of their bodies so they can better take charge of their lives.
Sexuality is a central aspect of being human yet talking about it is often taboo. We are here to support those discussions through information, education and access to services. We demystify, educate, support, treat, research and advocate for reproductive and sexual health for every body in every family. We are experts and champions in this area and have been operating for over 95 years as a trusted community service.
We need your help to ensure everyone has the freedom to make decisions about their own life. Any funds you provide for us will go directly towards helping our most vulnerable and marginalised community members in Australia and the Pacific.
Family Planning NSW by the numbers?
As leaders in this space, annually we reach:
- 30,000 clients through our clinics in NSW
- 35,000 members of the community through our health promotion activities
- 14,000 beneficiaries reached across 11 countries in the Pacific
- 700 doctors and nurses trained to provide services in their own clinics
- 600 teachers and community workers trained to provide information and education
- 20 journal articles published annually
We are accredited by 10 national standards bodies.
How you can partner with us
There are many options for you to work with us:
Strategic Partnership: be recognised as a leader in supporting people to take charge of their lives. We build flexible and tailored partnerships to add value to your business and brand and reach those most in need in Australia and the Pacific.
Corporate Donor: provide a one-off or regular donation and receive periodic updates on how your donations are changing lives. You will receive photos and details on numbers of people impacted by your donation informed by data from our Research Centre.
Innovative Collaborator: do you work in a business aligned with the work of Family Planning NSW? Collaborate with us to reach more customers and grow your brand.
Staff Giving: add Family Planning NSW to your staff giving program. Research has shown that staff who give to worthy causes have a higher satisfaction with their job.
Volunteering: talk to us about how your staff can volunteer their time with us.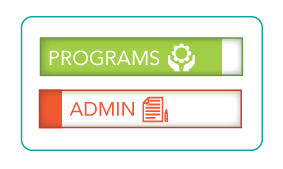 Want to know more?
Email us at fundraising@fpnsw.org.au to start the conversation about how we can partner with you.
Find out more information about our international program
Find out more about personal donations