Saturday, 20 February 2021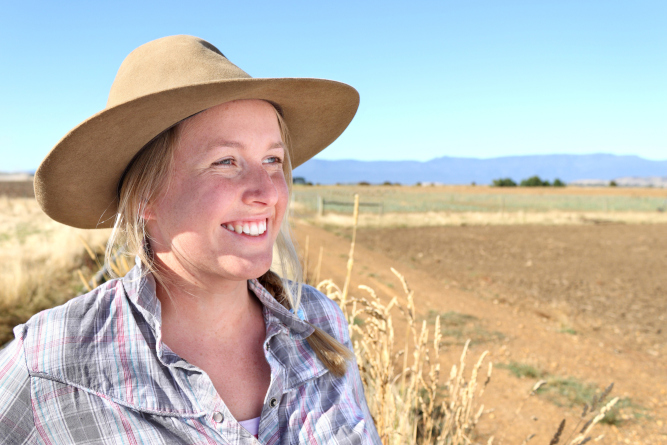 We recently published a submission to the Parliamentary Inquiry into health outcomes and access to health and hospital services in rural, regional and remote NSW.
Our submission acknowledged there is a significant unmet need for reproductive and sexual health services in rural, regional and remote areas.
Improving access to reproductive and sexual health for every body, in every family across NSW is a key objective for Family Planning NSW.
The challenges
On average, people living in rural, regional and remote areas of NSW experience poorer reproductive and sexual health outcomes than people living elsewhere in the state. These poorer outcomes include higher rates of teenage pregnancy, higher rates of maternal death, and higher rates of some sexually transmissible infections (STIs).
People living in these areas also have more difficulty accessing high quality, evidence based services to prevent or treat these higher rates of issues.
Western NSW Local Health District (LHD), a broad area that spans from Bathurst and Dubbo up to the Queensland border, has a teenage pregnancy rate that is double the state average.
We know that adolescent pregnancies have major health and social consequences, and that adolescent mothers are at an increased risk of exposure to domestic violence, financial stress and a disrupted education.
People living in rural and remote areas also experience higher rates of maternal, neonatal and foetal deaths, lower cervical screening rates and lower STI testing rates.
Outreach
Family Planning NSW works closely with local health districts to help improve access to reproductive and sexual health services within the areas that need it.
Working with Western NSW LHD, we have established two outreach clinics to travel from our Dubbo clinic to provide services to people living in Nyngan and Cobar.
These outreach clinics work alongside other health care providers to provide essential reproductive and sexual health services to the community.
We send a Family Planning NSW doctor or registered nurse to these communities once a fortnight to provide the community with cervical screening tests, sexual health checks, consultation and for the insertion of long-acting reversible contraceptives (LARCs) such as IUDs and the contraceptive implant.
Advocacy
Family Planning NSW has been campaigning for the federal government to reinstate telehealth access for all clients. Restrictions to eligibility criteria for bulk-billed phone consults came into play last year which meant that we could not offer our essential reproductive and sexual health services to new clients.
Telehealth is a game changer for people in rural, regional and remote areas. It complements face to face services and supports access to essential follow-up care for those living in rural, regional and remote communities.
We're calling for telehealth to be reinstated so that people in rural, regional and remote areas can access essential care without the burden of travel.
Another important advocacy campaign is the call for nurses to be able to conduct insertions of IUDs and contraceptive implants.
A recent study conducted by the Family Planning NSW research centre found that nurses are well placed to perform these procedures once provided with appropriate training and support.
However, while the benefits of having nurses insert and remove contraceptive implants are evident, Medicare rebates in Australia primarily only subsidise doctor-led services.
Supporting increased access to training and funding for nurse-led procedures could be particularly beneficial for rural and regional women.
For more information, read the full submission here.