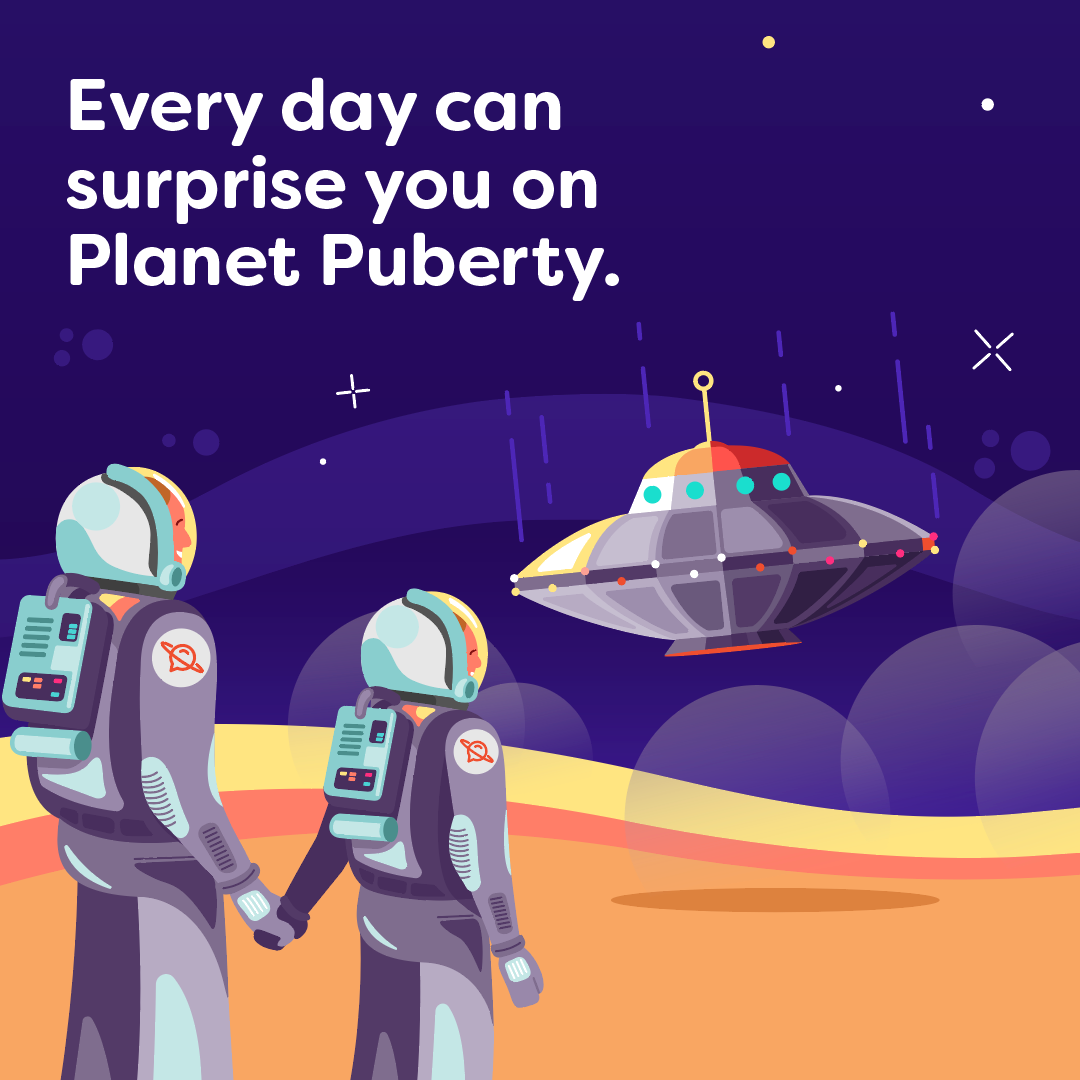 Planet Puberty is a brand new suite of resources to help the parents and carers of children with intellectual disability and/or autism spectrum disorder navigate the changes to their child's bodies, emotions and social interactions occurring during puberty.
The Planet Puberty project includes a website, live webinar workshops and a limited podcast series. The website is your go-to place to find accessible lessons, factsheets, videos and useful books about all things puberty.
The workshops give parents and carers a chance to join the discussion and ask questions on a range of puberty topics. The webinars will feature the Planet Puberty team along with expert advice from Family Planning NSW psychologist Zoe Semmler and Associate Medical Director Dr Clare Boerma.
We've also launched the Planet Puberty podcast, featuring special guests including Dr Melissa Kang - the former Dolly Doctor - and sexologist and counsellor Jodi Rodgers from the hit Netflix show 'Love on the Spectrum', as well as people with autism and intellectual disability and their parents and carers.
We cover five key topic areas: the body, relationships, identity, feeling good and keeping safe. Each of these topics can be viewed in isolation, or you can have a look at our lesson plans for suggestions on the topics you might want to focus on.
On Planet Puberty, we think it's important to take a holistic approach to puberty. We know that supporting a child through puberty isn't just about supporting them to understand the physical changes that happen, but also the social and emotional changes as well.
We created Planet Puberty because we know that parents of children with intellectual disability and/or autism are often unsure about when they should start teaching their child about puberty. Some parents might be concerned about jumping in too early or too late, while others may be concerned that puberty information is too complex for their child to understand.
Children with intellectual disability or autism spectrum disorder often need extra time to prepare for any big changes they experience, so the earlier and more often parents can talk about things like private parts, hygiene and body development, the easier changes will be to manage. Planet Puberty offers information at beginner, intermediate and advanced levels, so you can find the level of information that is right for your family.
For many parents, it's not always easy to find the right information to meet their child's complex needs. We created Planet Puberty with these concerns in mind, thanks to funding from the Department of Social Services.
To create Planet Puberty, we worked with a team of adults with intellectual disabilities and/or autism spectrum disorder, and also a team of parents and carers from across Australia. You'll find more information about some of these people on our 'Stories' page.
Here, adults with disability talk about their experiences of puberty and their advice for parents today. We also have a video series where adults with autism help us to show parents how they can use some of the Planet Puberty resources to teach their children about key puberty topics.
Head to our website: www.planetpuberty.org.au to access everything Planet Puberty has to offer!