Accessible information is vital to empowering people with intellectual disability to make decisions about their health. However, we know that easy-to-read information about the cervical, breast and bowel screening tests can be difficult to find.
To address this gap we have developed three social stories that show the screening process step-by-step.
People with intellectual disability were involved at every stage of the development of these social stories including the text, the photo shoots and the final design of the booklets.
The social stories can be used to complement the videos, or they can also be read independently of each other. Happy reading!
Download the social story booklets here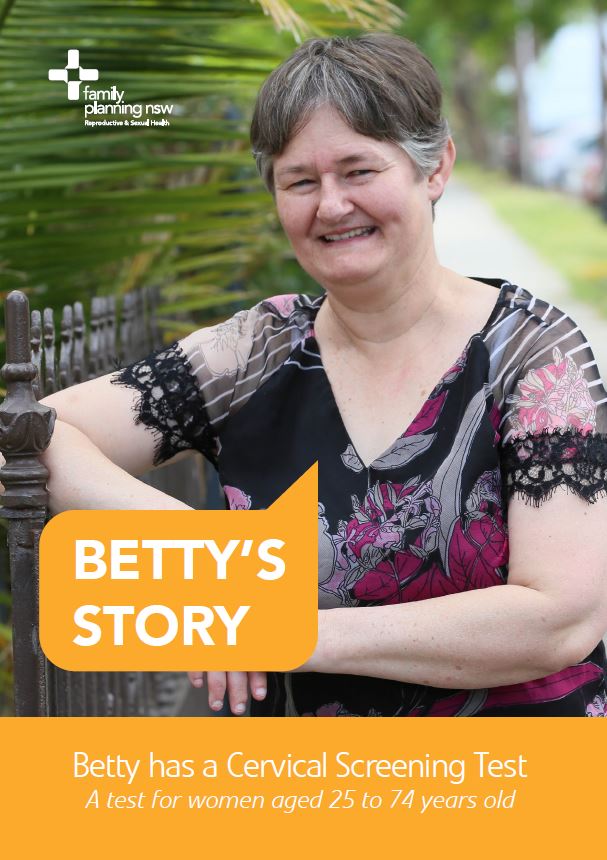 Betty has a Cervical Screening Test
The booklet has some hard words. You can find the meaning of these words here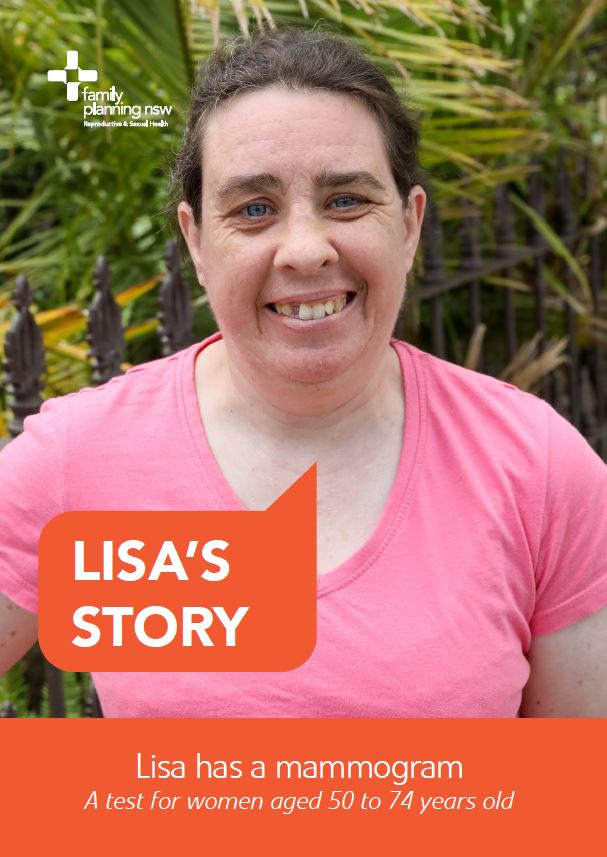 Lisa has a Mammogram
The booklet has some hard words. You can find the meaning of these words here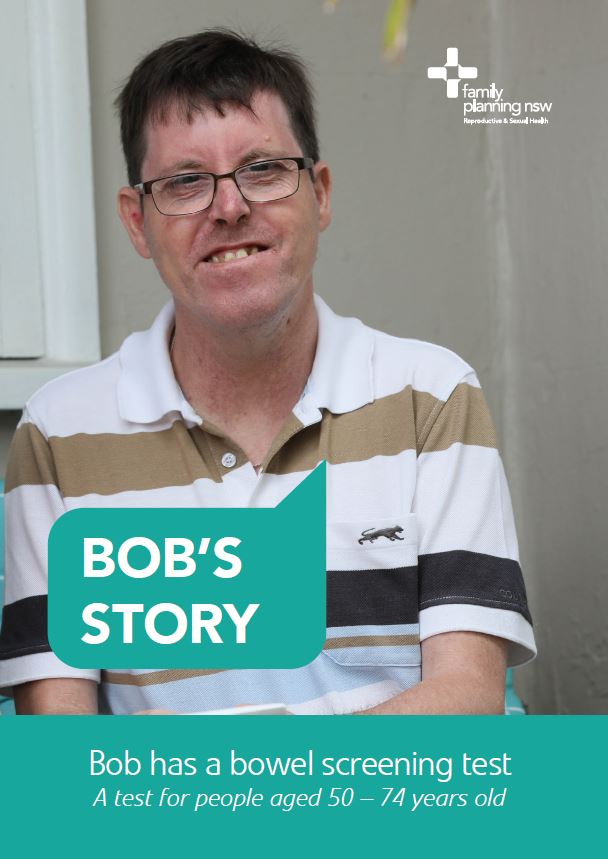 Bob has a Bowel Screening Test
The booklet has some hard words. You can find the meaning of these words here