Disability resources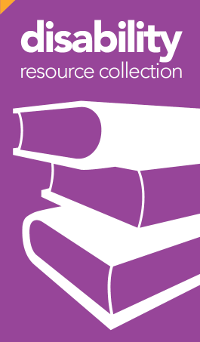 Family Planning NSW has a wide range of resources for people with intellectual disability and their support people, including parents and carers, disability workers, clinicians and students.
All of our resources are available for loan from our Disability Resource Collection. The Disability Resource Collection is made up of reproductive and sexual health resources produced by Family Planning NSW, as well as resources sourced from across the world.
The collection can be accessed in person at our Ashfield centre or across NSW through our mail delivery service. Membership fees apply for borrowing from this collection.
To download the Disability Resource Collection catalogue, click here.
To join as a member of the Disability Resource Collection, or for more information about membership, click here.
All resources produced by Family Planning NSW are available to download for free using the links below:
All About Sex
Being a Healthy Woman
Your Child's Growing Sexuality
Sex, Safe and Fun
All About Masturbation for Males and Females
Love and Kisses / DVD
Just Checking
From Outing Disability to Inclusivity
Supporting Decision Making Tool for Clinicians
If you have any questions or feedback about our resources, contact the Health Promotion - Disability Team:
Phone: (02) 8752 4300 Email: healthpromotion@fpnsw.org.au