At Family Planning NSW, we believe that accessible and appropriate reproductive and sexual health services and information are essential for everyone.
People from culturally and linguistically diverse (CALD) backgrounds often experience multiple barriers when accessing reproductive and sexual health services and information. We have developed resources using plain English principles to promote access to appropriate information as well as delivering sensitive information to community groups in a manner that promotes safety and comfort.
Our clinicians promote client privacy and our clinics are a safe place for CALD people to talk about intimate and sometimes difficult issues.
We involve our consumers in the decision making around the development of all of our resources and the delivery of services to ensure that our work reflects the needs and is relevant to the people we work with.
For more information about our work or to contact the CALD Health Promotion Team:
Phone: (02) 8752 4300

Email: healthpromotion@fpnsw.org.au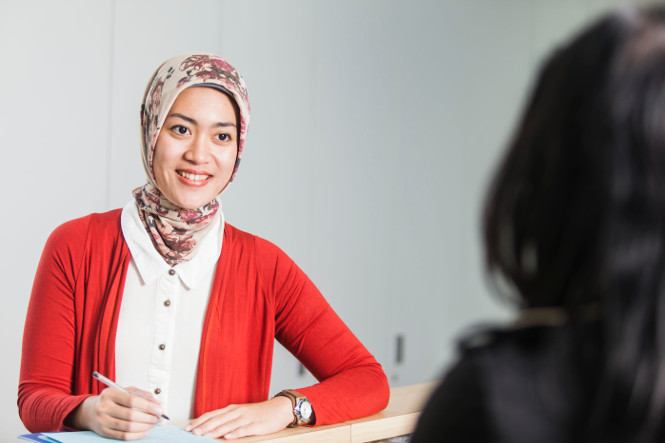 Know Your Health
Know Your Health is a suite of resources for people from CALD backgrounds who have low English literacy. The resources are easy to read and include illustrations to help people with low literacy increase their reproductive and sexual health knowledge. The resource range also includes translated information and videos.
The resources are available for free download from this site or print versions can be ordered online from the Family Planning NSW Shop.
Additional to the Know Your Health resource suite, translated factsheets on a range of reproductive and sexual health topics can be found here.
Community Education
You may be aware of our clinics, but did you also know that we deliver education specifically for the local community?
We know that reproductive and sexual health can sometimes be difficult to discuss, so our team delivers education sessions on a range of related topics to school and community groups. We believe it is important for each of us to know about all parts of our bodies, how to look after ourselves and how to stay safe.
Our experienced health promotion officers are skilled in delivering information about these sensitive topics in a way that promotes safety and comfort for the participants. We are experienced in working with health care interpreters to deliver sessions and always aim to make the information relevant, engaging and fun! Our sessions include:
For adults
Well women's health - cervical screening and breast awareness
Contraception and family planning
Maximising natural fertility
Menopause
Healthy relationships
STIs, safe sex and contraception
Pleasure in sex
Puberty and menstruation - for parents and carers of children
Intimate relationships - for parents and carers of children
Health literacy and accessing health services (for participants with moderate or higher levels of English speaking and reading ability)
Accessing Family Planning NSW health services
For young people
Sexual health and staying safe
Healthy relationships and consent
Puberty and menstruation
Puberty
Pornography, sexting and media
We deliver to all ages, in any setting including our centres. To request a session or for more information, please contact the Health Promotion Team at healthpromotion@fpnsw.org.au
Clinical services
Family Planning NSW provides reproductive and sexual health services across the state. Our fixed clinics are located in Ashfield, Dubbo, Fairfield, Newcastle and Penrith. Family Planning NSW also provides clinical services through partnerships with community organisations and services; you can find the full list here. We provide access to contraception, cervical screening, menopause management, sexual dysfunction and sexual health checks across our sites.
Talkline
Have a question about reproductive or sexual health? Call us on 1300 658 886 Monday to Friday, 8:30am-5pm or email us on talkline@fpnsw.org.au
Family Planning NSW Talkline is a free and confidential service staffed by experts that provide information, advice and options across a wide range of reproductive and sexual health issues.